Supercross 2017 Predictions -- Update After Week 6
2/16/2017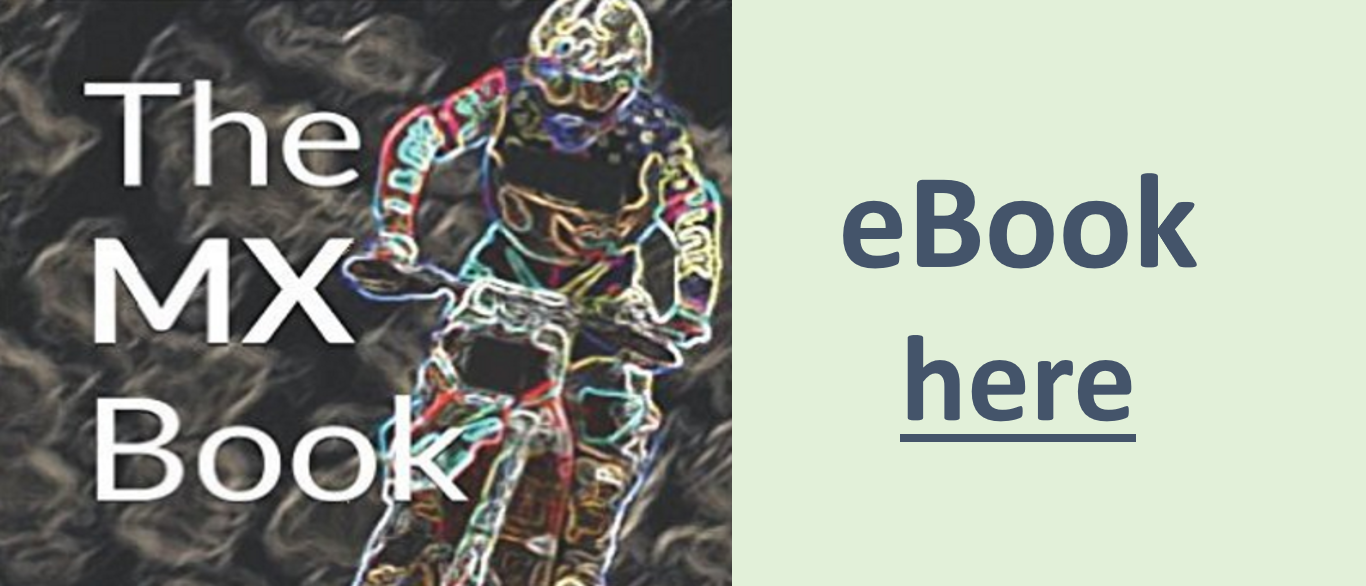 Despite a slightly off week (relatively speaking) for Ryan Dungey, he increases his gap in points for the lead in the predicted standings. Things got crazy at Arlington, but it looks like the craziness was spread out enough to cause only mild changes for most riders -- the most notable one being the predicted runner-up to Dungey.

SEASON PREDICTIONS
With Eli Tomac's crash/brake problem during last week's race, coupled with an impressive win from Marvin Musquin, the two riders flip flop places. Musquin grabs the #2 spot, but he's predicted to finish 68 points behind Dungey, which is 21 more than the predicted gap from last week (Dungey had 47 more points than Tomac).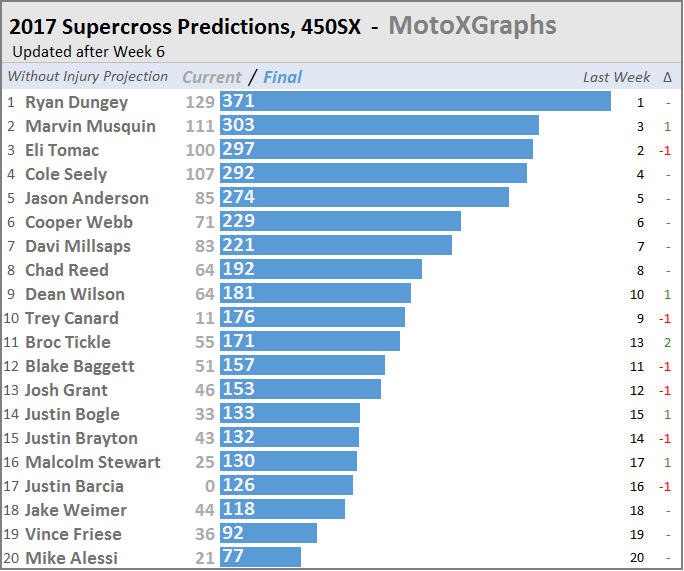 Cooper Webb also takes a big hit in points (229 in this prediction; 250 last week), but he hangs on to 6th. Trey Canard drops a spot as he had a subpar return to the track after his injury (11th). Justin Brayton drops a spot due to his injury (concussion) suffered at Arlington.

Injury Adjustment
After factoring in riders dealing with injuries as well as projecting future injuries, a few more things change.

You can find a full breakdown of predicting injuries in The MX Book, detailing the apparent randomness of injury and the likelihood of re-injury.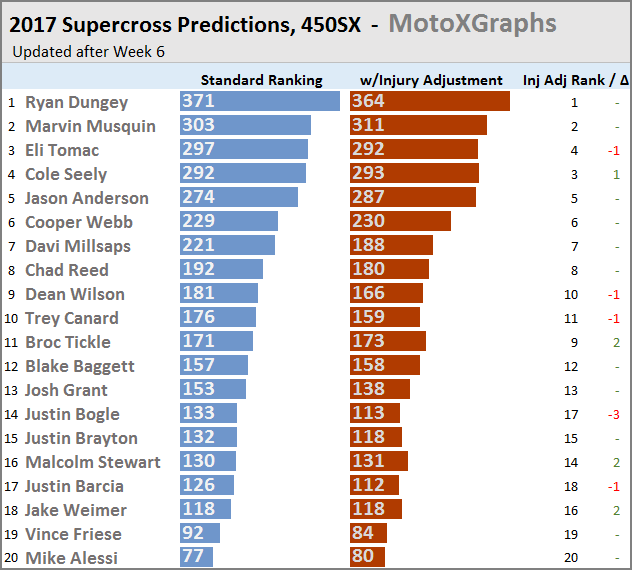 After the Injury Adjustment, there are a few shifts due to some riders that are dealing with injury or have been prone to injury.

So, will Dungey return to his winning ways in his home state? Can Musquin stay hot, challenging Dungey for the top spot? And Tomac looked pretty good before going down at Arlington, so can he reassert his position as the one to beat on race day? We'll see how it shakes outpredictions for Minneapolis will be up by Thursday night, Friday early morning at the latest.







Posted by: SagehenMacGyver47 ::: As always – Feedback welcomed




Previous: Supercross 2017: Arlington -- Predictions Review | Back to Blog | Next: Supercross "This Week" Predictions -- Minneapolis 2017