Supercross 2017 Predictions -- Update After Week 8
3/2/2017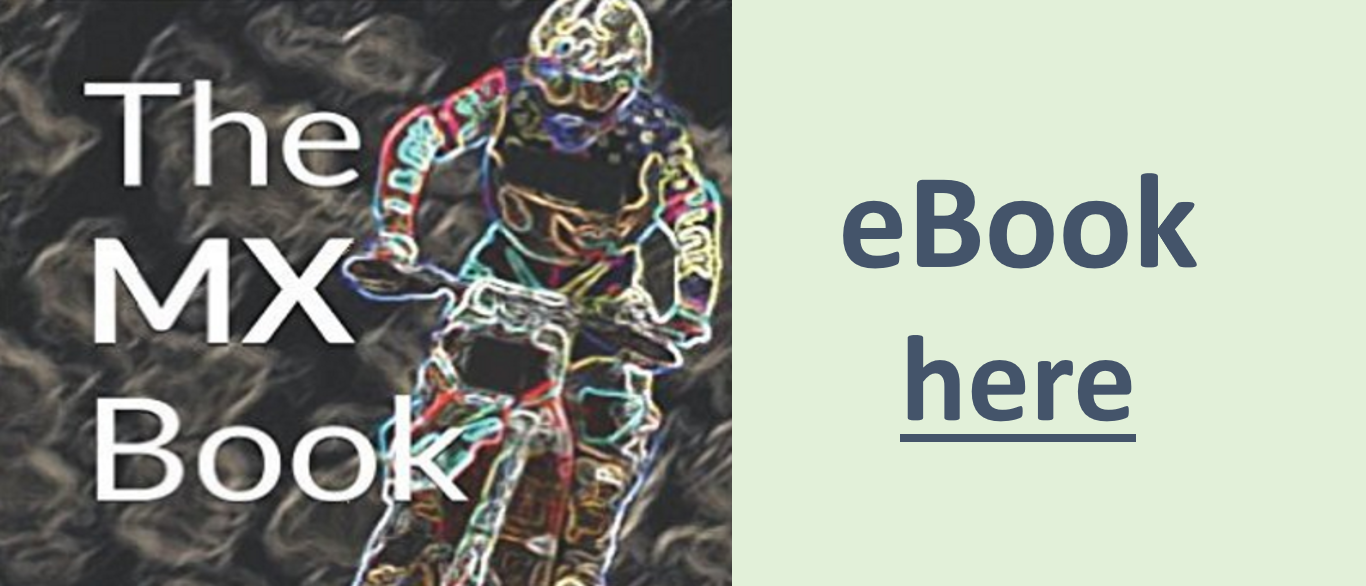 Considering some time constraints and with fairly minimal movement from week to week, the updates for the full-season predictions will be mostly charts, not many words....

SEASON PREDICTIONS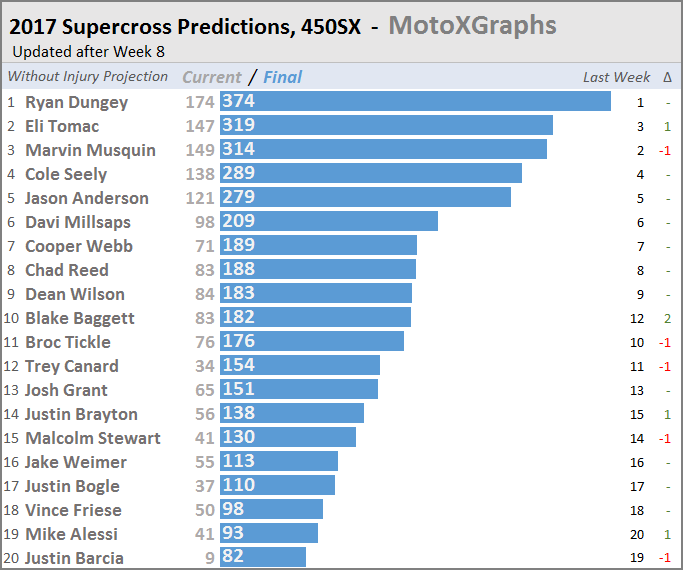 Eli Tomac recovers 2nd place over Marvin Musquin, and Blake Baggett makes a big leap based on big points from Atlanta as well as much better speed for the full race than he's shown before.

Injury Adjustment
After factoring in riders dealing with injuries as well as projecting future injuries, a few more things change.

You can find a full breakdown of predicting injuries in The MX Book, detailing the apparent randomness of injury and the likelihood of re-injury.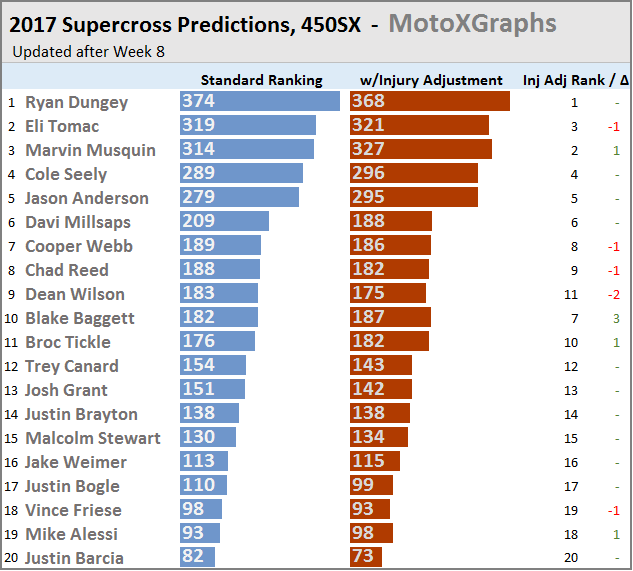 After the Injury Adjustment, there are a few shifts due to some riders that are dealing with injury or have been prone to injury -- most notably Baggett moving all the way up to 7th while Dean Wilson drops to 11th.

For Toronto, we'll see what happens, and the predictions will be up by Thursday night, Friday early morning at the latest.







Posted by: SagehenMacGyver47 ::: As always – Feedback welcomed




Previous: Supercross 2017: Atlanta -- Predictions Review | Back to Blog | Next: Supercross "This Week" Predictions -- Toronto 2017