Supercross 2017 Predictions -- Update After Week 9
3/8/2017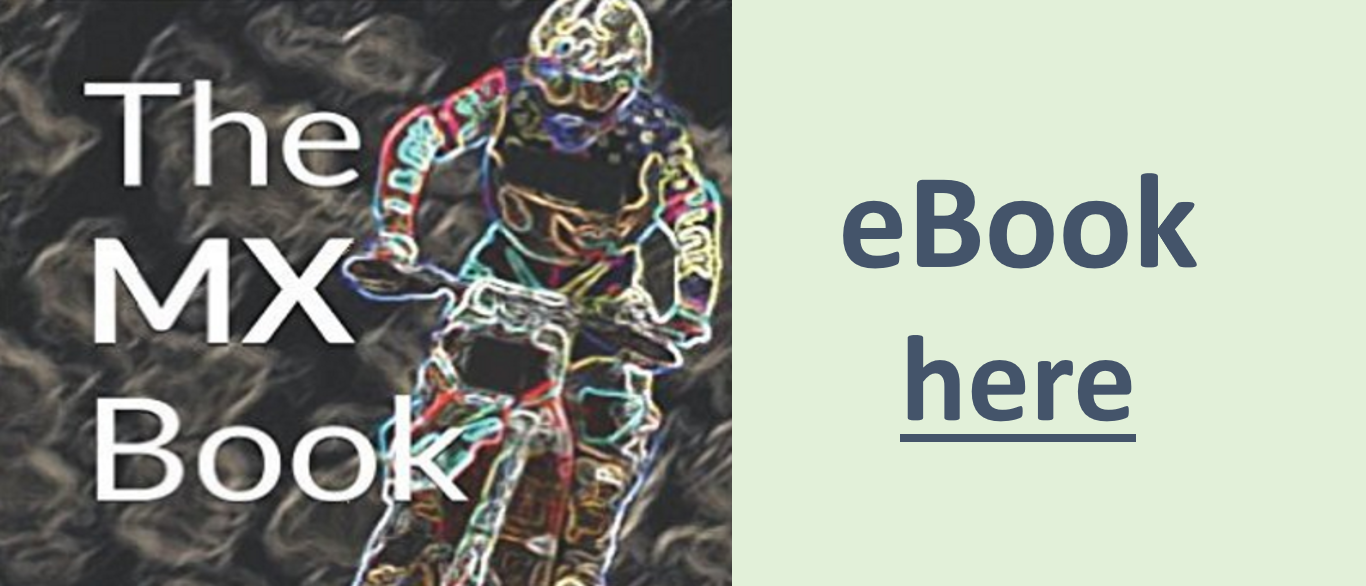 Just like for last week, with fairly minimal movement in the Supercross standing predictions from week to week, the updates for the full-season predictions will be mostly charts, not many words...

SEASON PREDICTIONS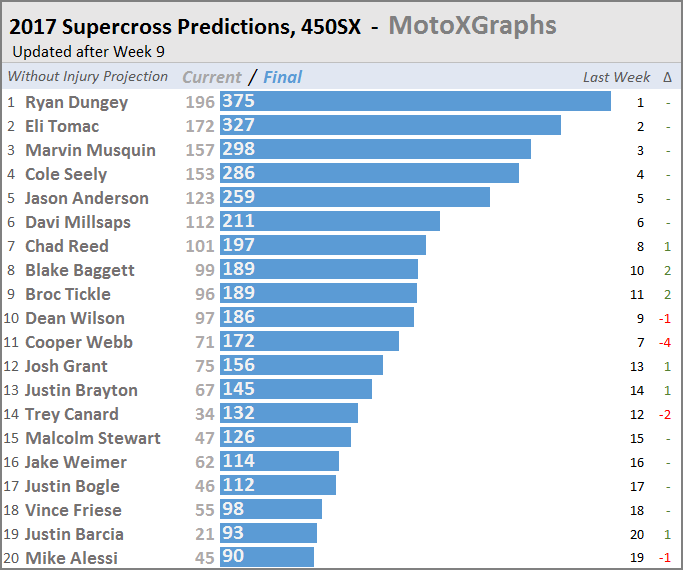 Eli Tomac narrows the gap from 55 points in last week's prediction to 48 points in this week's update. Still a long way to go for Tomac to really make it a contest. Marvin Musquin drops in points but not place based on his low points earned in Toronto, as does Jason Anderson. Broc Tickle and Blake Baggett make another leap based on great results at Toronto.

Injury Adjustment
After factoring in riders dealing with injuries as well as projecting future injuries, a few more things change.

You can find a full breakdown of predicting injuries in The MX Book, detailing the apparent randomness of injury and the likelihood of re-injury.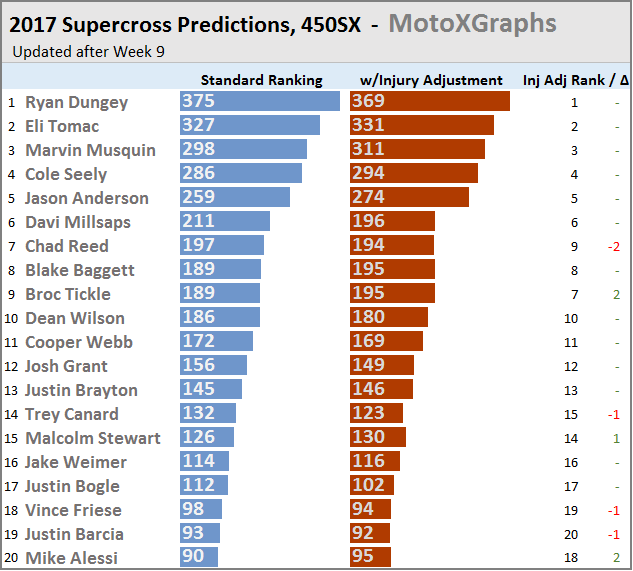 Last year, Daytona was an exciting, unexpected win for Tomac, and marked a potential turning point in the season. This year, Tomac needs to keep winning, but maybe the most decisive factor is if Dungey keeps the Diesel going to maintain his stranglehold on the points lead. We'll see what happens, and the predictions will be up by Thursday night, Friday early morning at the latest.







Posted by: SagehenMacGyver47 ::: As always – Feedback welcomed




Previous: Supercross 2017: Toronto -- Predictions Review | Back to Blog | Next: Supercross "This Week" Predictions -- Daytona 2017